Are you thinking about an activity to build up the team spirit at your company or to do with your friends? My workshops can be organized on request. I promise that with me, you learn and create step by step. And you do not need previous experience to join any of them!
We can work at your home, office, restaurant or shop. In average, the workshops last 2 hours. Cost variate per workshop and all of them include worksheets and the right tools to continue your practice at home. 
Time to time I announce workshops which are open to all public but if you can't wait for the next public schedule, you may contact me for private classes too!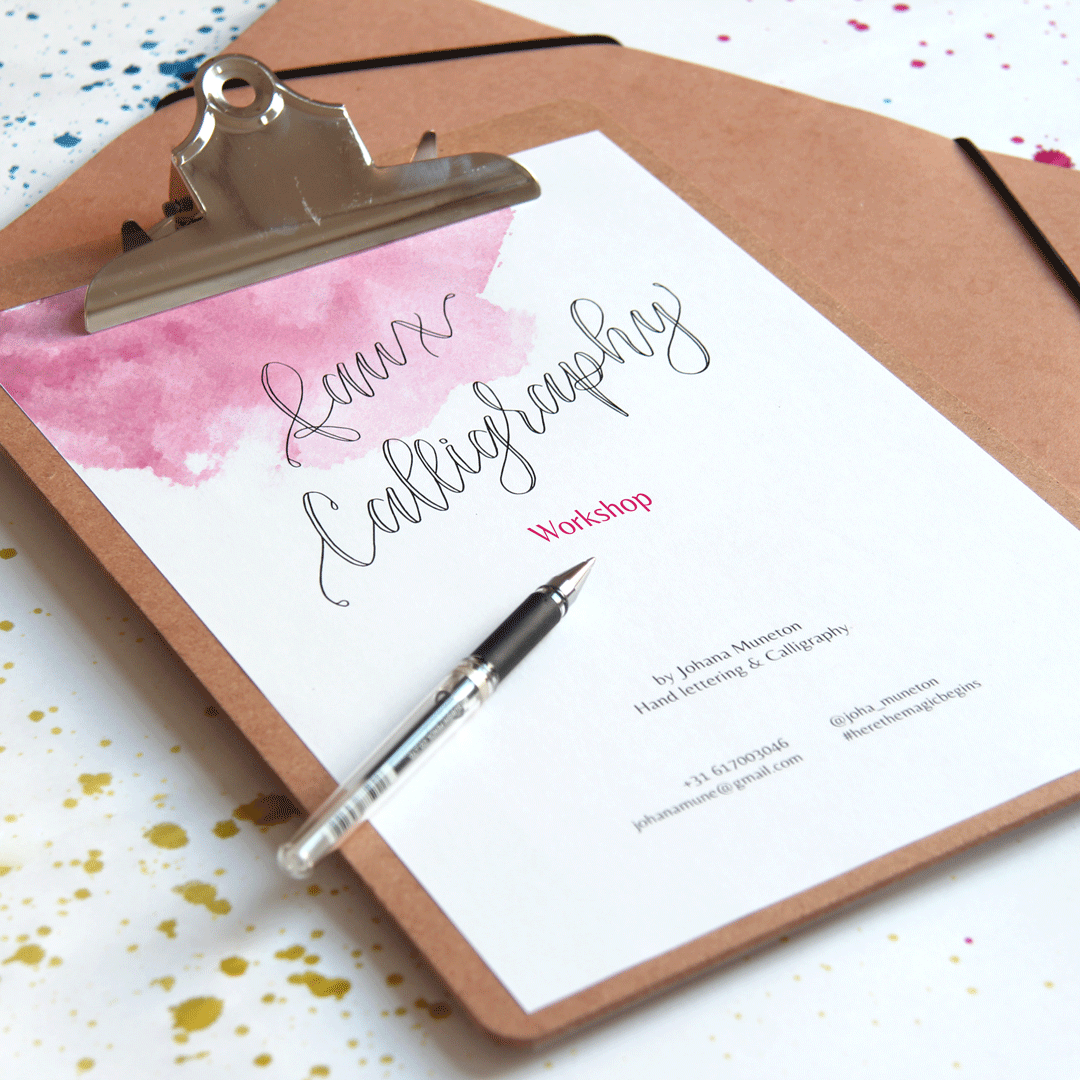 BASIC CALLIGRAPHY
If you want to start with calligraphy, start here!. This workshop is designed for those that want to learn the basics of calligraphy and to give a beautiful touch to their letters using a standard pen.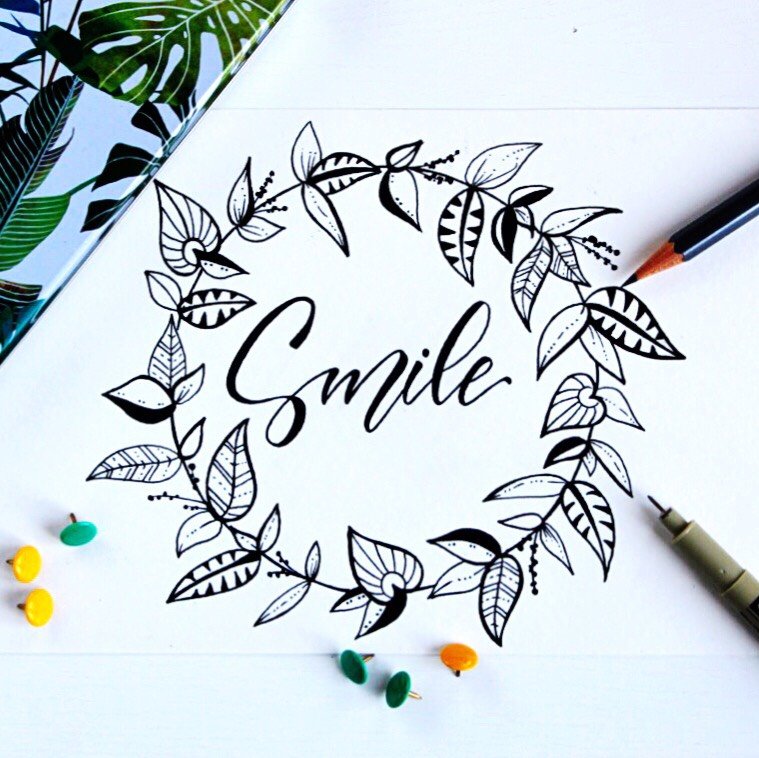 tropical leaves
They look so beautiful but you do not know how to draw them? Don't get demotivated, better join me! They are the perfect complement for your calligraphy, birthday card or your bullet journal.
chalk lettering
You just painted a wall with chalk paint or you have a cafe and would like to do your chalkboard yourself? Learn the basic skills of chalk lettering and create your own chalk masterpiece. 
Floral doodles
Social media is full of drawings of beautiful modern flowers, but how do you do them? Believe me, it looks more complicated than it actually is, join me and you will easily learn it!
Didn't see exactly what you're looking for?
I am always open to create a workshop for you or our team members.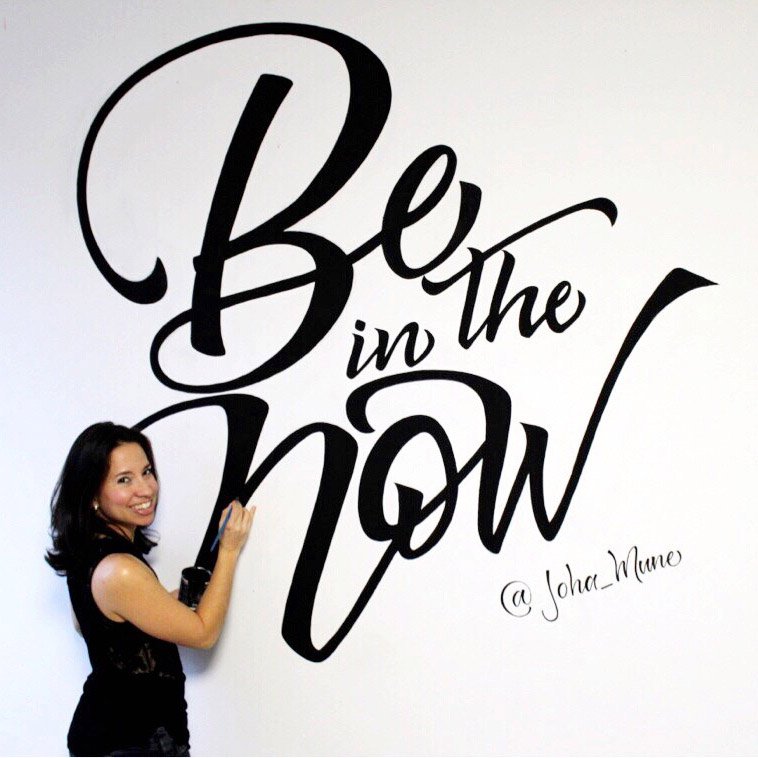 "Thank you for the amazing work you did on our wall. It's beautiful!"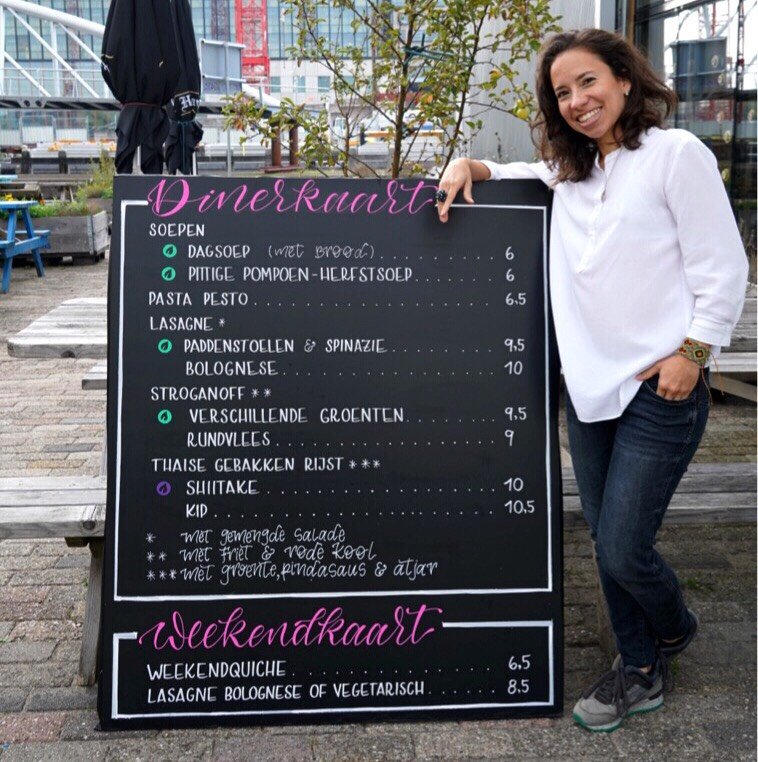 "Johana has done several of our chalkboard menu's in de Klimmuur gym. Since she has done our chalkboards the menu really has become attractive! I recommend her to any store or restaurant that is looking for unique board signs!"
De Klimmuur Amsterdam
Chalkboard menu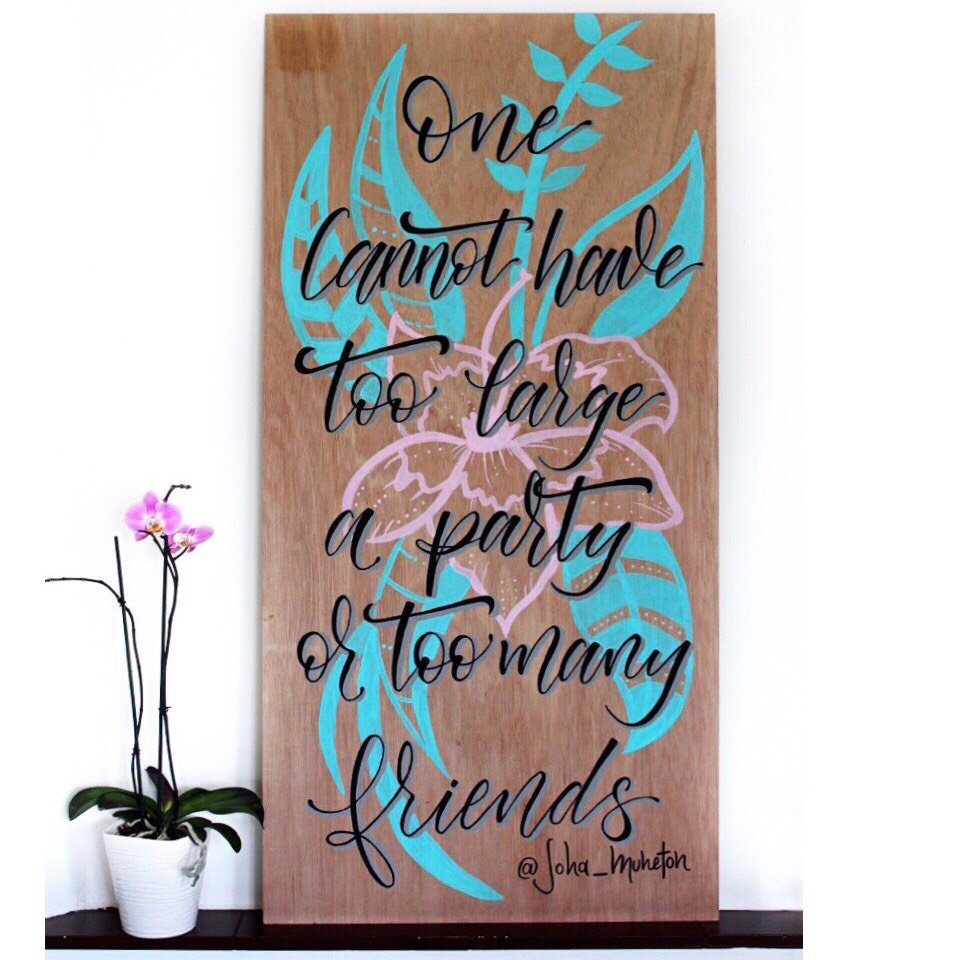 "Great artist and very professional. Johana took my initial concept for a wood board, which was a bit vague, and developed it to a wonderful design. I was very happy with the final result, and the board became a very special element on a very special occasion. I definitely recommend her to anyone!"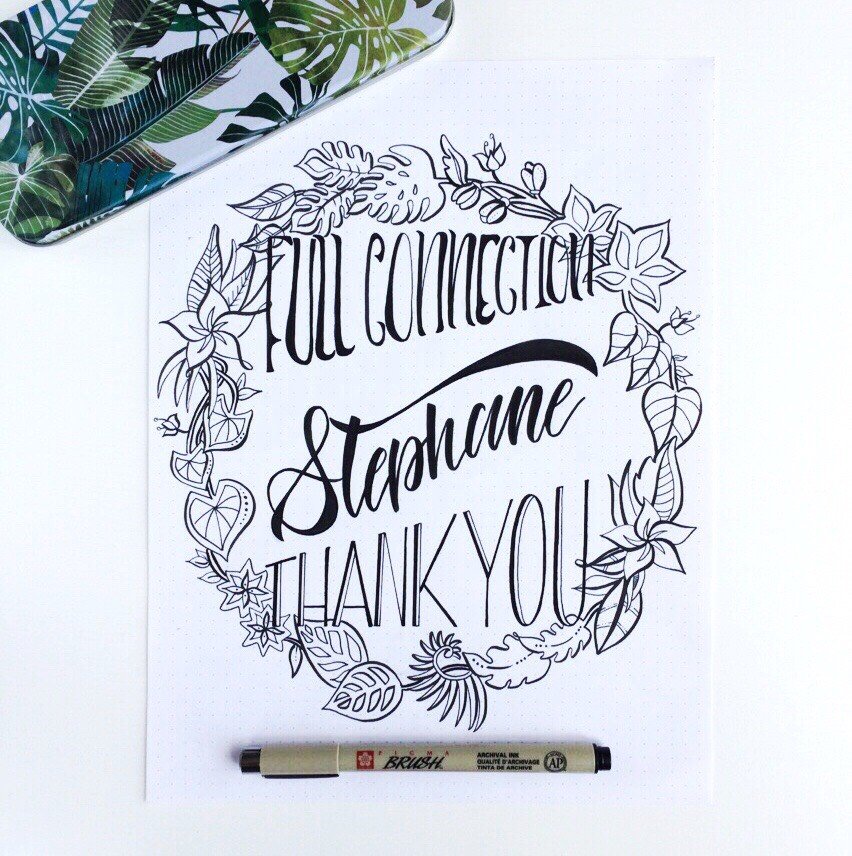 "Johana's custom lettering are a great way to personalize a gift! If you are looking for something special for your loved one or just a symbolic, yet significant present, she will write a nice message for you and she will do it with love!" Thank you Johana."
Send me an email or let's share a coffee